Information about the blacklegged tick including, habitat, where in the U.S. they can be found, behavior, and life-cycle.
---
Blacklegged Tick Diseases

Information on each of the diseases the deer tick can transmit including: symptoms, diagnosis and testing, CDC treatment recommendation, and disease pathogenesis.
---
Blacklegged Tick Anatomy and Identification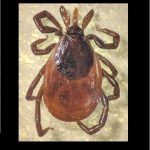 Details about the anatomy of the deer tick and identifying characteristics.
---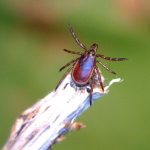 Blacklegged Tick FAQ
Frequently asked questions about deer ticks and Lyme disease answered.